DRAWER DRY CABINETS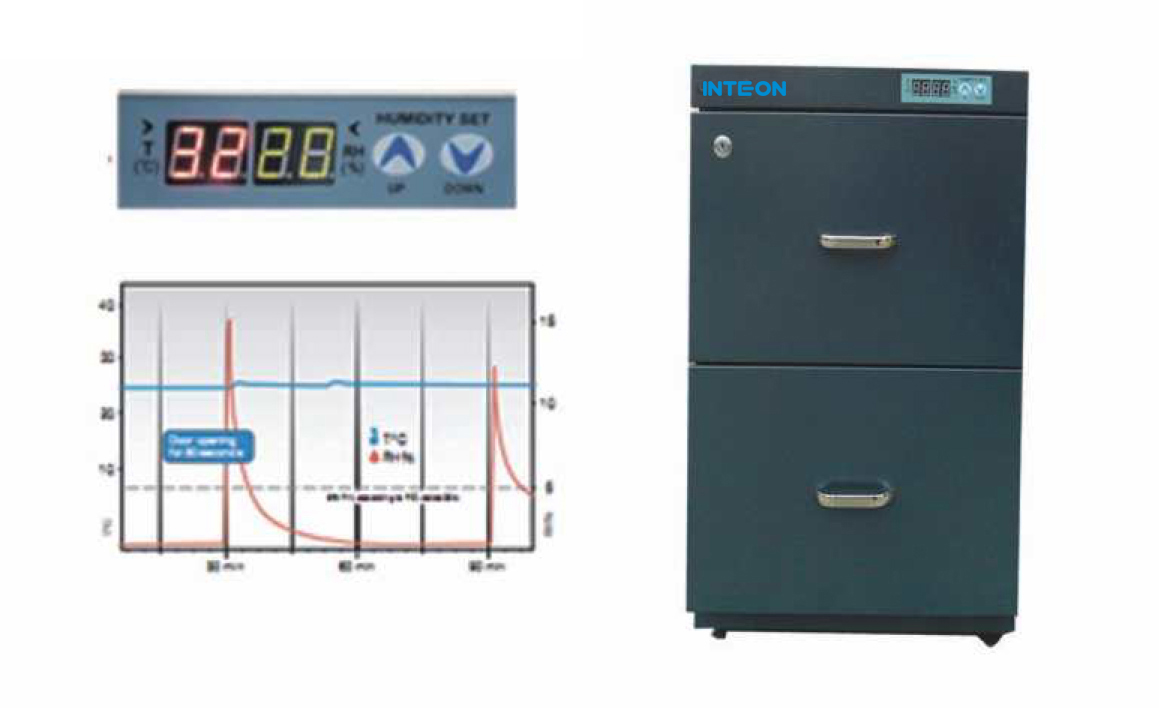 Suitable for office of information technology, electronics, research and development,

ISO documentation centers, etc, for damp-proof storage of office items.

Used for Network, Imaging disks, CD-ROM, microform, soundrecording and other information.

Specially used for CD, MO, disk, software, slides, video tapes,professional paper, special artwork and photographic equipment.

Drawers with ball track , each drawer can load over 50kg.

Standard adjustable support and universal removable casters.
SPEC
Controlled Humidity
SPEC (RH)
Average Power
(W)
Maximum Power
(W)
Anti-ESD Function
(Y/N)
DRY118A
20%~60%
18
126
N
DRY118B
10%~20%
18
126
N
DRY118C
1%~10%
20
140
N
DRY118EA
20%~60%
18
126
Y
DRY118EB
10%~20%
18
126
Y
DRY118EC
1%~10%
20
140
Y
Outer dimension:W448*D400*H658mm