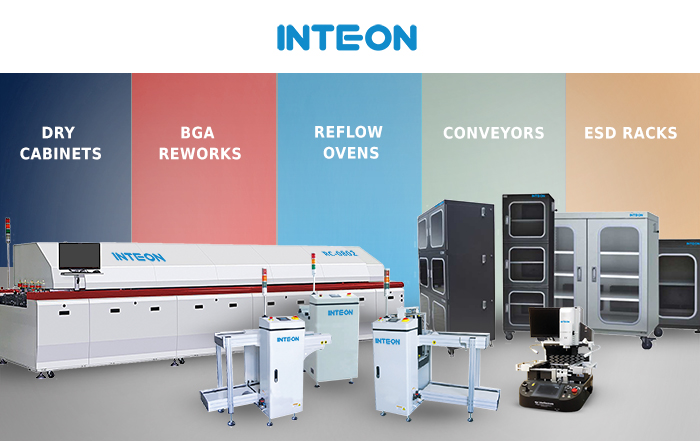 INTEON machines and equipments are built for the middle and high volume productions which allows attractive price and high quality performance for lead free process.
INTEON reflow soldering systems assure an optimum of process stability by innovative technology. All the electrical system totally match the European quality standard and other international safety standard. We offer energy saving, flexible or economical systems to find the best solution for your production even you are manufacturing OEM or own LED/SMT products.
Best in the industry warranty – 2 years full warranty for each model as well as 5 years for the heaters' and blowers' system in reflow ovens.
For more complex appliances our company offers a required trainings for set up and usage. We grant support of all of the products traded by our company. Additionally we guarantee the continuous supply of accessories.
In case if any of our products aroused your interest INTEON would be glad to visit your facility and hold a presentation of the product of your interest. Major machines also could be observed at our partners' site.
Most of the prices of our products can be requested on our website and will be sent via email to you. In case of special and more complex machines the prices are given after consultation individually through a price offer. If you are interested in more information or user manuals of our products we recommend you to visit our website (www.inte-on.com), which is updated continuously with professional information. We also recommend you to visit our office, where you can purchase any of the needed devices and spare parts of the product of your interest.